There are days when I'm on social media and I get this feeling that I don't do enough with Em.
All the moms…doing all the things with their kids.
And we're just hanging out at home.
This morning we were out on the porch, Em was in her pack and play (I'll kiss that inventor when I get to heaven) and I was working on my computer, and we were listening to music.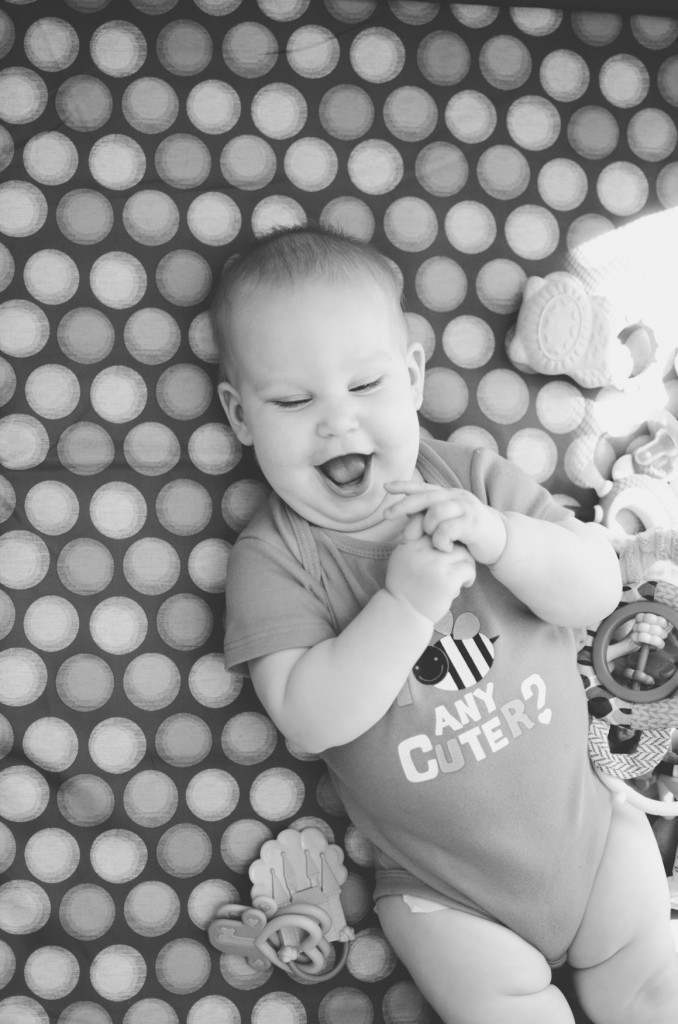 And I got this overwhelming feeling of gratitude.
That I get to be her mom. That this is what my days look like now.
Because this is enough.
We don't have to go to every play group, and every event for tiny humans. Just being together as a family, is enough.
To the mamas who do it all. You go, girl.
To the mamas who don't do any of it. You go, girl.
This image we have in our minds of what our days should look like as a stay at home mom (or working mama), need to come to an end. Because we're all different. We might all have the same hours in a day as Queen Bey, but that doesn't mean we have to fill each one with doing something.
If you're a home body, do that. Since having Em, I'm in the category. Sure we love our Target runs, but most days, we just sit at home and play. I have no doubt this stage will come to an end quickly, so I'm trying my best to soak it all in.
But I'm human. And comparison sneaks in sometimes, and I feel like we don't do enough.
So I'm letting go of that. I'm choosing to love even more, these quiet days at home. Listening to music and folding laundry.
Whatever you do with your tiny humans, just let simple be enough.