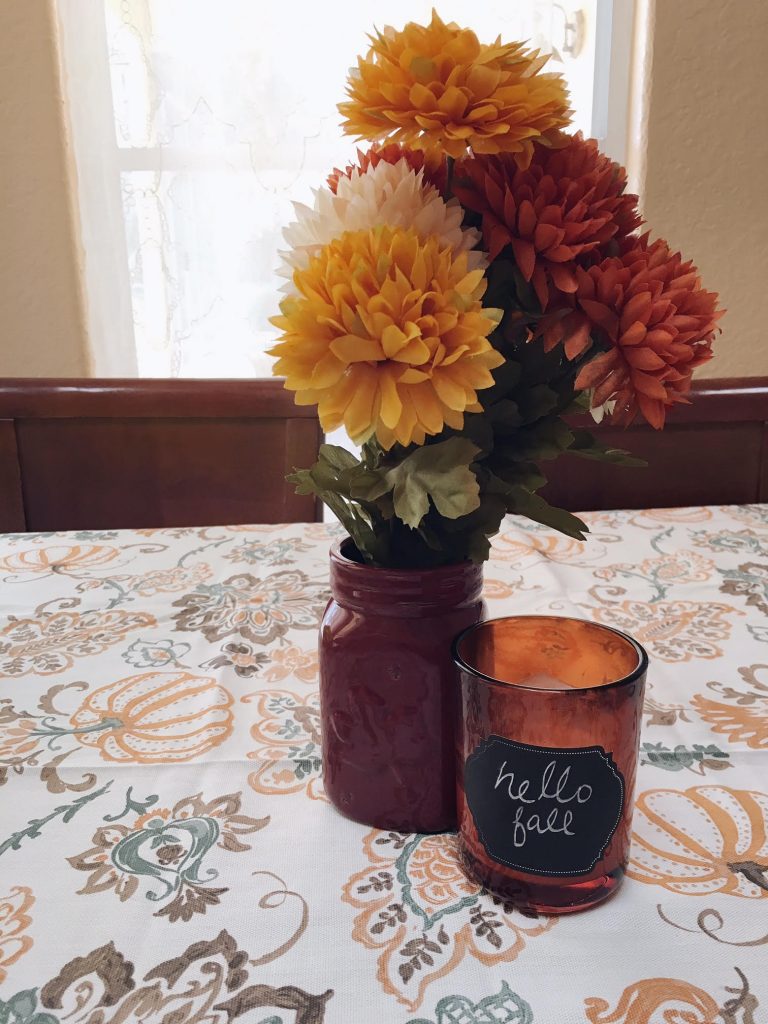 I'm not sure why, but this year I'm totally into fall. I busted out the decorations September 1st, which is really out of the norm. I'm usually a "October is fall", kind of girl. But not this year.
I'm learning as well that decorating a house with a tiny human is hard. The very little decorations that I have out have already been messed up and eaten. Seriously. I have a pumpkin with bite marks in it. #teethingmonster
So I decided to come up with a Fall To Do list because every one loves lists. And fall.
#1. Get to a Fall Festival.
I haven't decided which one, because there are about a million around us. But I'll decided soon. Google your towns name and Fall Festival if you need some help!
#2. Get all the pumpkin candles.
Because it's clearly the best smell of the season. No thanks, apple cider. Pumpkin spice for me. So far this year Glade has my favorite.
#3. Go on a hay ride.
Em is aware of what's going on now, so I think this will be so fun!
#4. Decorate pumpkins.
The reality is…I'm not sure this will get done but we will certainly have pumpkins. She's 1, she won't know if it's decorated or not. Maybe stickers this year?
#5. Make caramel apples.
Because they're the best. For less of a mess, just cut the apple up and dip it in caramel sauce.
#6. More family walks.
Because the weather is about to get amazing down here.
#7. Host a football party.
It's the most wonderful time of the year: football season. Our biggest game happens the day after Thanksgiving (Go Buckeyes) so maybe we'll do a party for it this year!
#8. Bake all the pies.
Make a goal to bake a new one this year!
#9. Try a spiced cider recipe.
Because we're adults and we can do that.
#10. Have a least one pumpkin spiced latte every two weeks.
Easy, peasy.