We took Em to a pumpkin patch the other night and although I was a sweaty tired mess from chasing and scooping her up the whole time, we had so much fun. It's defiantly a new family tradition.
She was far more enamored with the hay on the ground than the actual pumpkins, but I'll take it because hello. This outfit is too much. Trendy baby alert.
This was when she saw another tiny human.
When you try, and try to get a "mom blogger" picture.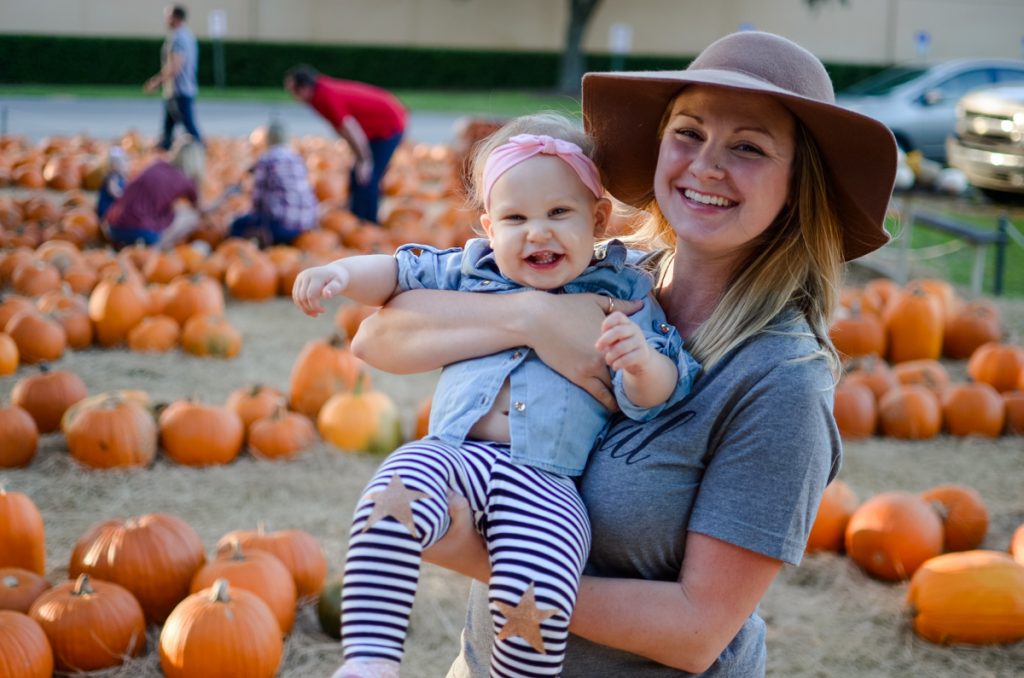 Getting a picture with a one year old is hard. Her shirt is unbuttoned haha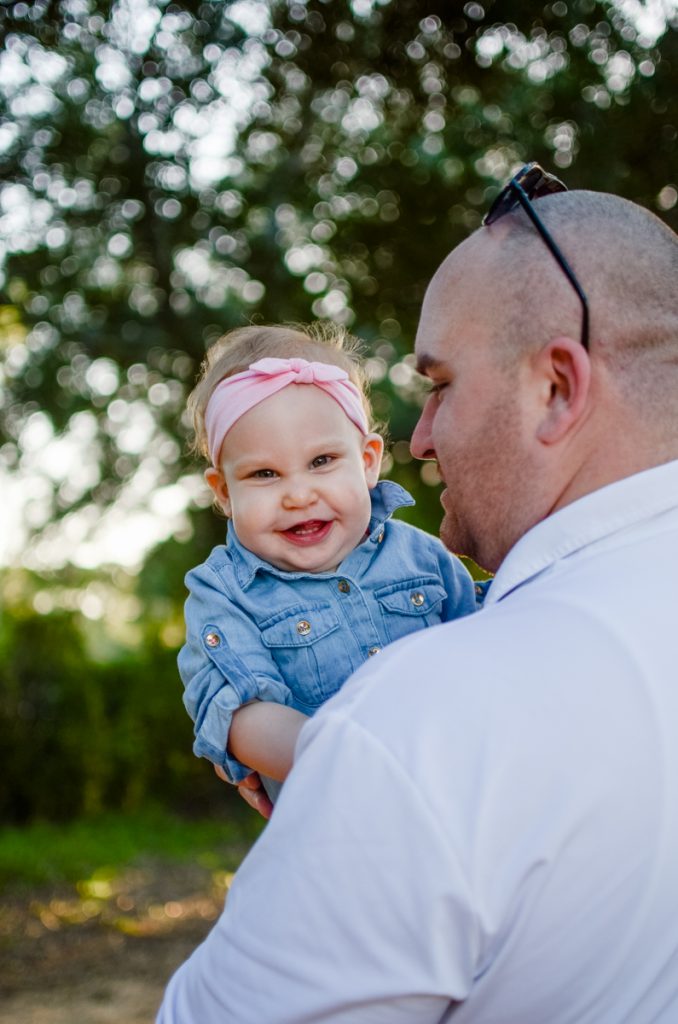 THESE TWO. My whole heart.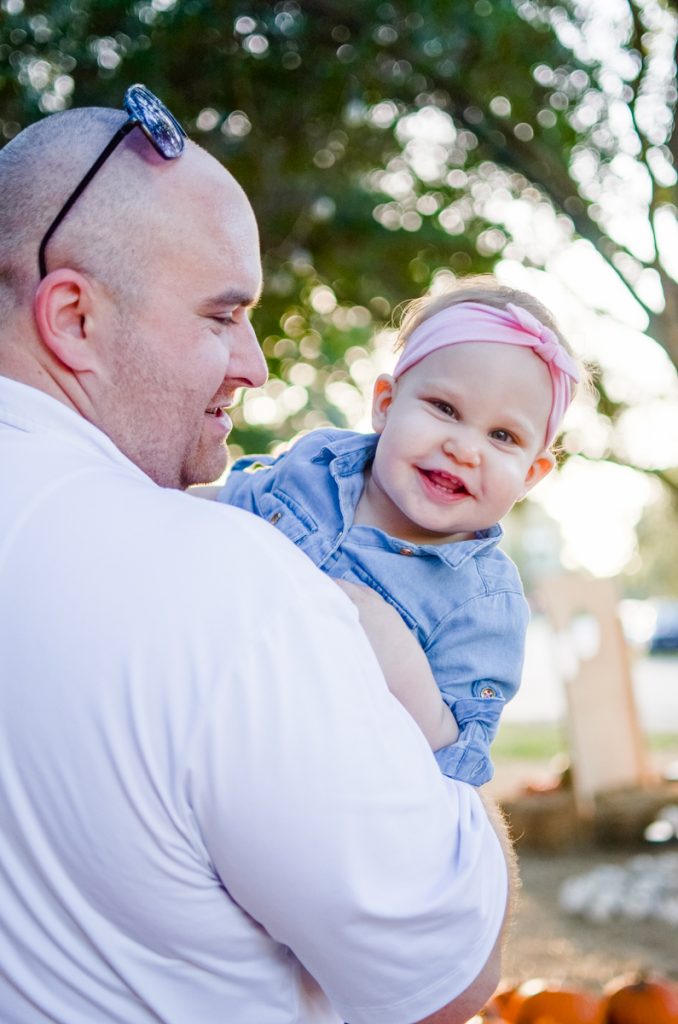 Happy Fall! Do you have any family fall traditions?