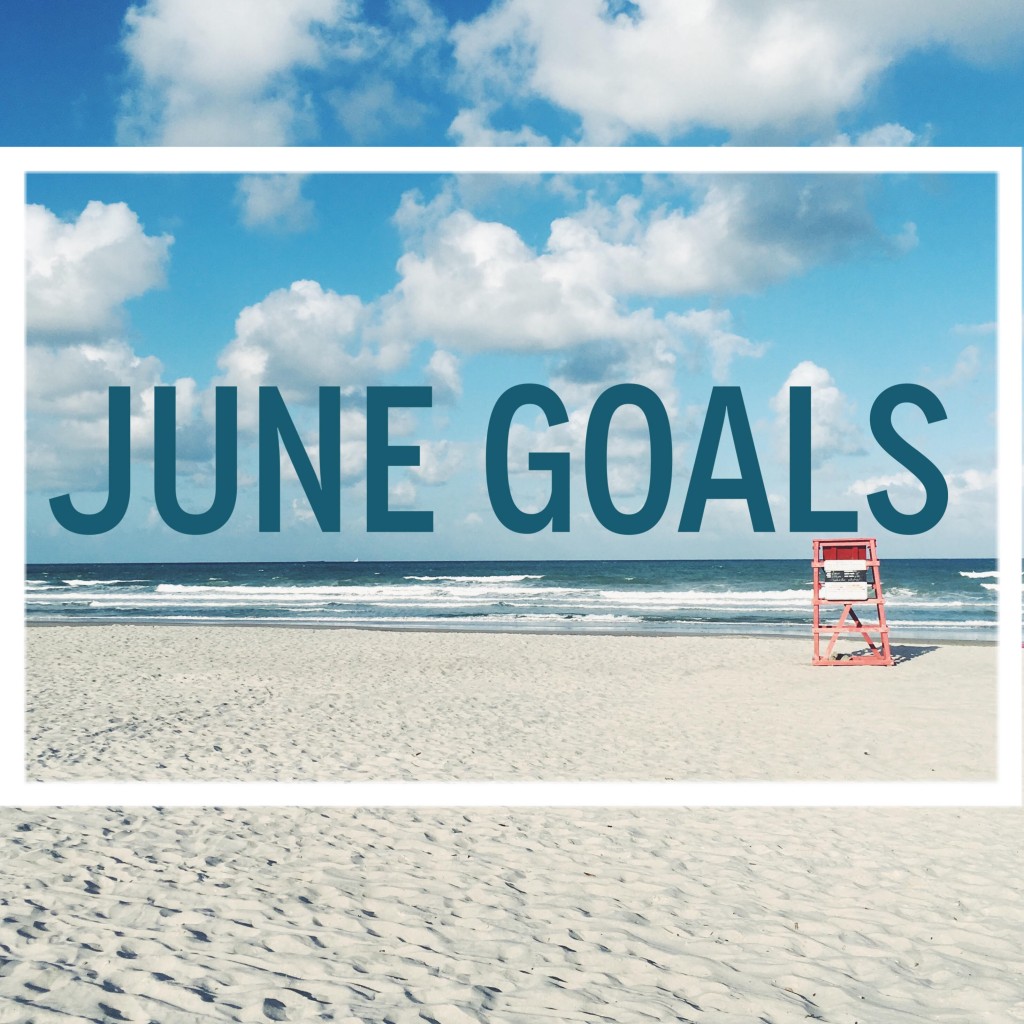 How it's already JUNE, I have no idea. But I'm pretty sure I say that every month. But the fact that it's summer, which means SOMEONE TURNS ONE SOON, is totally throwing me off. I literally can't talk about it without crying. So we're moving on.
June!
I love June. Summer is my jam. The pool, less hurry. Sunshine. Yes and yes. Obviously this summer is going to be more fun than pasts because of a certain cutie being here. I'm so excited for summers now that she's here. And future siblings. Kids yelling in the back yard and swimming, ugh! YES.
I'm really trying to come up with goals to stick to. Maybe it's lame, but I've picked one's that are totally feasible. Does anyone else feel like sometimes, when they make goals, they pick these huge outlandish ones? Almost like setting yourself up for failuer Or maybe I'm the only one who's put "sky diving" on their monthly goals list.
So I'm keeping it simple from now on. Nothing major, just things I want to get done, because I want to enjoy them.
June Goals.
1. Read 5 books. I went to the library for the first time since Em's been born the other day and finished a book in two days. So five I can do.
2. Get away for a night with Sonny. I know, she's nine months old and we haven't been away. But when your kid sleeps through the night, why would I need to? But some time with my man alone would be nice.
3. Leu Gardens Storytime. I've had it on the to-do every month and haven't been yet.
4. Donate the mass amount of clothing I have. I did an overhaul of my closet recently and it's all in bags…just gatta get it out.
5. Five new go to recipes. I tend to cook the same things over and over again, unless I find a recipe. Last week Sonny told me he could no longer eat chicken and broccoli, one of my go to's. Message received, right there with ya.
What are your goals for June?