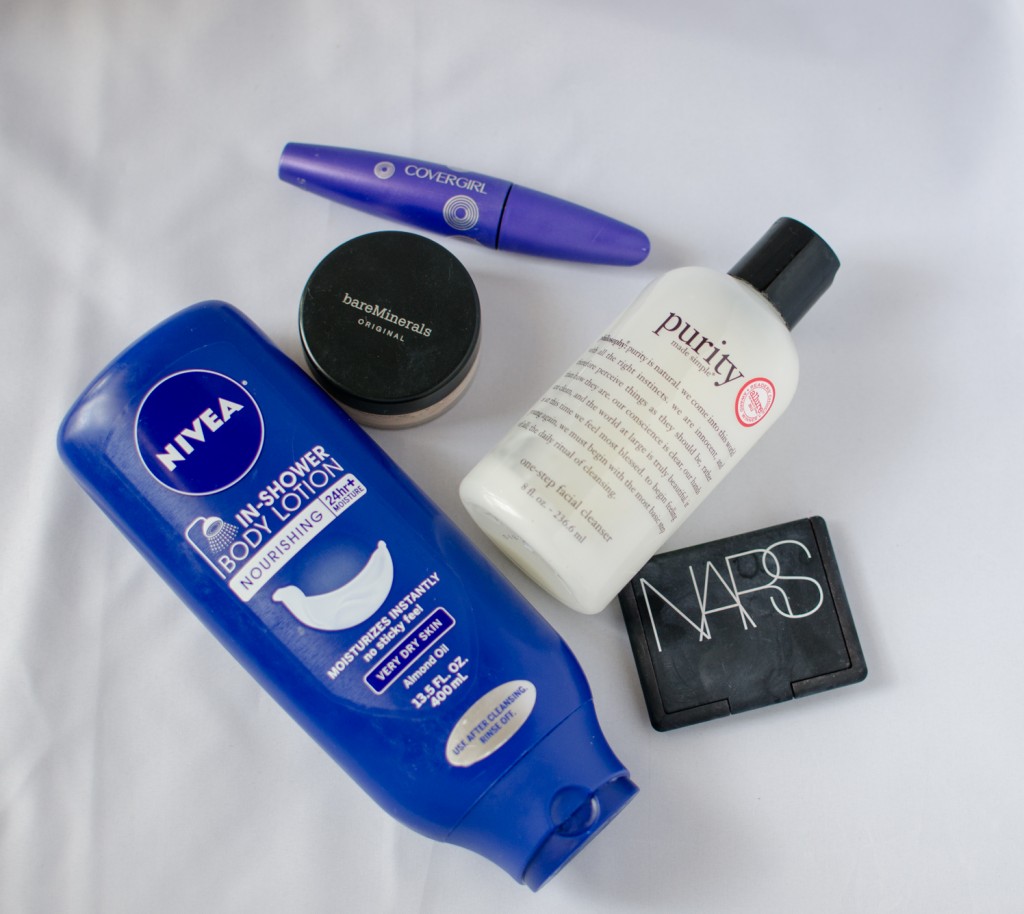 As a mommy I'm not super into beauty products…ok to be honest, I've been like this my whole life.
I don't know how to do a smokey eye, it always looks like I just got punched. I have kept my "beauty regimen" as simple as humanly possible. And I don't understand wearing fake eyelashes.
But.
There are a few things over the years that I've found that I love, love, love. So here they are:
#1. Philosophy Purity Made Simple face wash
I've used this face wash for a couple years now and love it. I've got some rosacea that goes on, and this has significantly brought that down. It doesn't dry my skin out which I love, and it gets make up off without having to use any remover or cloth.
#2. Nivea in Shower Body Lotion
I have to be honest and tell you that this is something my husband bought…sorry babe. I was super skeptical at first because the idea of putting lotion on in the shower weirded me out. And I also didn't think it would work.
Me=wrong. And I'm so glad I was. It doesn't feel oily once I get out, and it saves time outside of the shower. Yes please.
#3. bareMinerals Foundation
I've tried a lot of different foundations and this is by far my favorite. It doesn't take a lot to get coverage. I also don't use a lot of concealer (under my eyes, hi I'm a mom), so I love that this covers without making me use 45 different foundations and powders.
#4. Nars Blush
This was a gift from my best friend a couple Christmas's ago and now it's like a life line. It's by far my favorite blush I've ever used. It doesn't come off too pink, nor does it give you a really serious shimmer. It's just enough. Run, do not walk to go buy this.
#5. Mascara
I've been a Cover Girl for a long time…ok no not like in the commercial but it's what I've used for years. I've tried a bunch of different kinds, currently trying this one out, but I just keep coming back to her. Old faithful. If there's one thing I put on my face every day, or just about, it's mascara.
What are your favorite beauty products?