Life lately has been crazy busy. Sonny's been out of town twice this month which meant Em and I went to stay at my parents. Which I love so much, but it's exhausting. Getting a baby and a dog ready to basically "go out of town" is for the birds. But I do have six extra hands helping me, so who can complain.
This past weekend Em had a very special "first". The beach. Mommy's happy place. I realized quickly that the days of just going to the beach for a little are long gone. There's positively no just hoping in the car and going. Nope. Now there's more sunscreen then imaginable, umbrellas, towels, toys, diapers, wipes, toys, diapers…it's a thing now. But a wonderful thing now.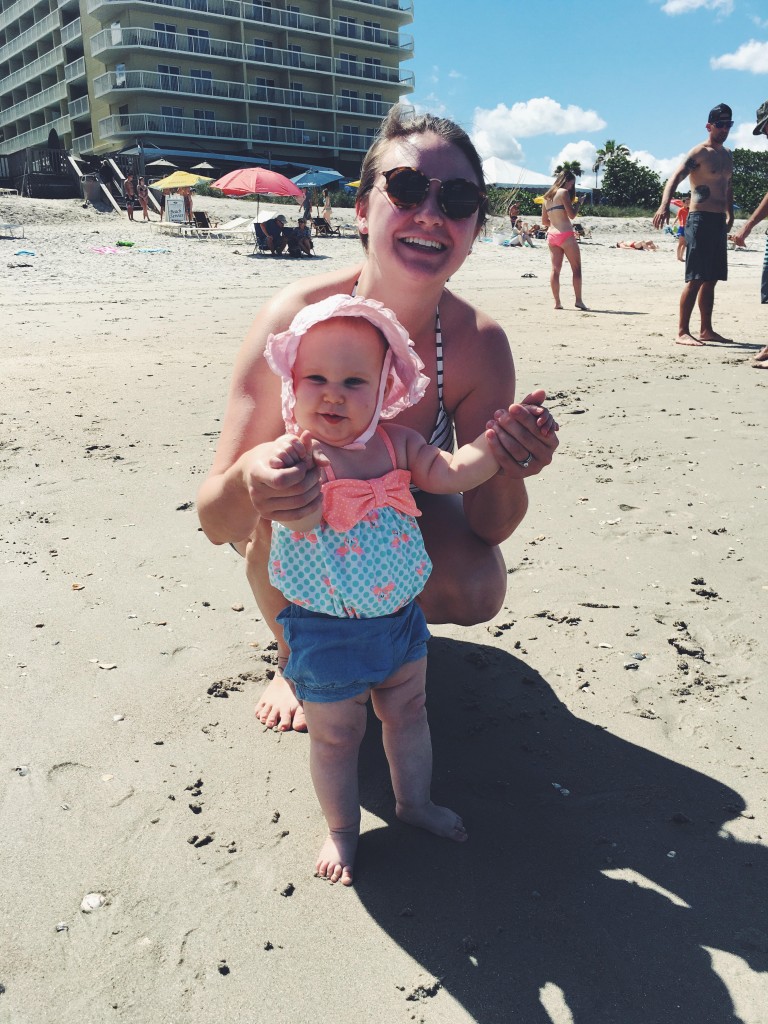 We've found our new favorite restaurant to go to for a quick dinner. If you live in Orlando, you're welcome.
I spent an absurd amount of money on two headbands for Em a couple weekends ago, but they are the cutest. She'll also wear them every day from now until she's 10 just to make it worth it. #youkillmewinterpark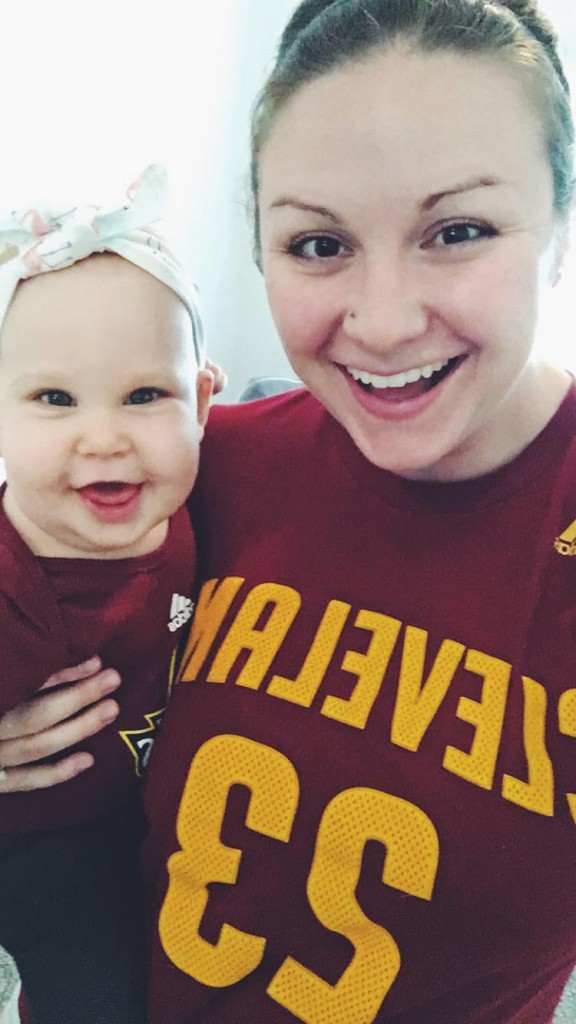 I "finished" my second round of the 21 day fix. That's a very loose statement. It didn't go as great at the first time, but I'm excited to do it again. Going out of town is hard. And sometimes you just need more cake, amirite?
It's the NBA playoffs, so I'll just be praying God still doesn't hate Cleveland.
What's new with you!?