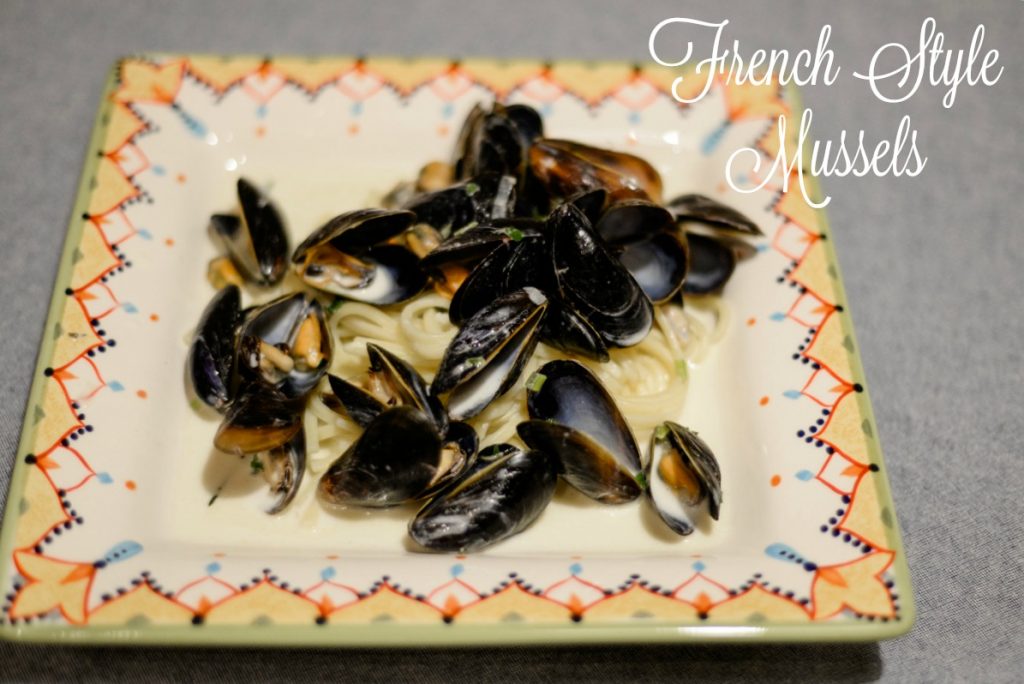 A recipe post? Say whaaaaaat?!
It's happening. Get on board people.
So I've never made muscles before, and decided Valentines Day was a good day to give it a whirl. Because nothing says romance like a meal you could possibly screw up and end up eating McDonalds.
Maybe it does.
This is a combination of a couple different recipes I found, but each one with a French feel to them.
3 pounds of mussels
7 tablespoons of butter
3 green onions
5 garlic cloves
8-10 sprigs of thyme
1 cup of white wine
2 cups of heavy cream
1/4 cup of parsley
salt and pepper to taste
-Was mussels under cold water. Toss out any that are opened. *Some may have a little "beard" that you want to rip off.*
-In a large pot or large Dutch oven, heat the butter over medium heat until melted.
-Increase the heat to high, and add the green onions, garlic and thyme. Get ready for your house to smell amazing. Sauté for 1-2 minutes.
-Add mussels and cover. These bad boys cook super quickly so don't walk away. You're looking at about 5-10 minutes at most.
-Take out the thyme sprigs.
-Pour in the cream, white wine, parsley, salt and pepper.
-Mix gently, you're folding more than mixing.
-Give the sauce a taste, if you think it needs more salt, add it.
-Bon Appétit!
We loved these so much and it wasn't tough to make at all! Be sure to let me know if you make them!