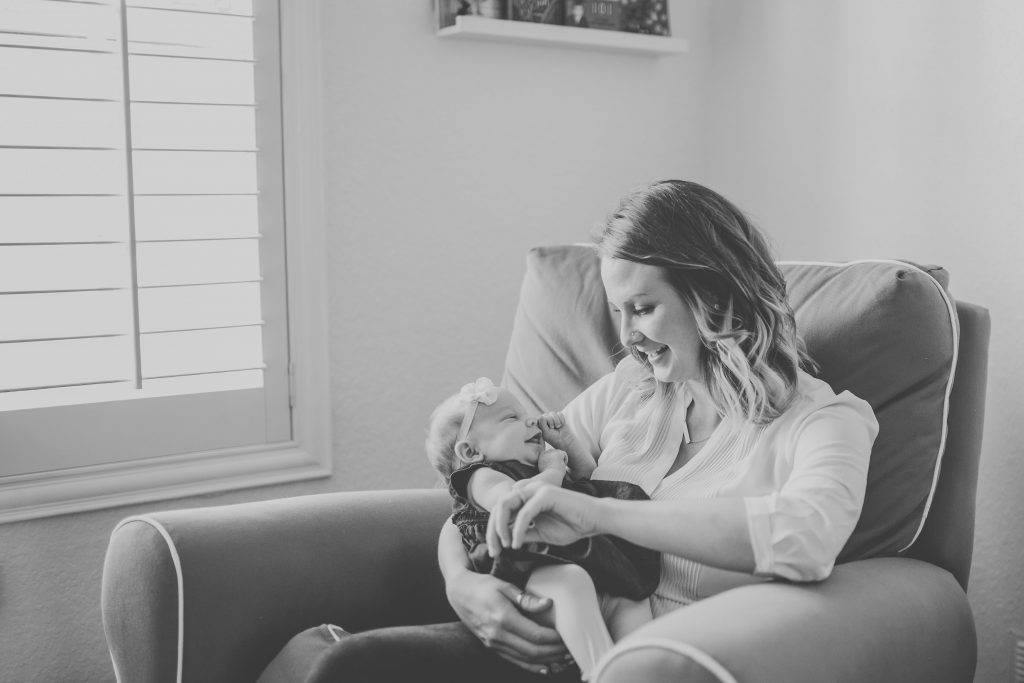 To the mama who was just up four times last night.
To the mama who can't get her little one to sleep.
To the mama whose house has been taken over by tiny two legged tornadoes.
To the mama kissing those cheeks goodbye and dropping off at daycare.
To the mama who just needs five seconds alone.
To the mama grieving.
To the mama running on empty.
To the mama who keeps trying to make it all look perfect from the outside.
To the mama waiting.
To the mama with a special needs baby.
To the new mama.
To the mama wondering where her sanity went.
God sees you.
He sees you every.single.day.
And He hears you.
Being a mom can feel like we're walking this up hill battle (in freezing weather in shorts and flip flops dehydrated) alone. Which is so crazy when you think about it because hello, we all have mothers. Which means we aren't the only ones. Or the first ones to go through what ever it is we're going through. Sometimes I think as a mom, our days are so bad that no one else could possibly have gone through anything like that. It gets me into a little pit sometimes. The reality is that I can just text anyone of my mommy friends and their response is always, "Girl I know", or "But let me tell you about mine".
We aren't alone as mothers. No matter how it feels sometimes.
I feel like the 'job' as a mother isn't seen enough. We live in a society that tells us (constantly these days) that we are women, hear us roar. At our big jobs, and our important roles within our communities and societies. And I just have to scratch my head. If we're supposed to be lifting each other up as women, why doesn't it feel like "just being a mom" is enough? It feels like, if you aren't out there in the world doing it, then you're not doing anything.
And for the record, what does that even mean?
And I'm here to tell you that being a mother is the most important job there is.
There's this false narrative being spread that our jobs need certain descriptions. Titles, places that we get our paychecks from, an actual building we have to enter.
And I'm here to tell you even more.
Being a mom isn't a job, it's a beautiful privilege.
One that I can honestly say I take for granted at least once a day.
God created each and every one of us to be mothers to the tiny humans He's blessed us with. We've been given this gift to mother them. To raise them up. Not only to just be good humans,
but to be Jesus seeking, Holy Spirit filled human beings. 
And listen. I get it. Being a mom is really, freaking hard some days. But mama hear me when I say this. You are doing a better job than any other human on this earth could do.
Some nights I give my self a high five just for keeping her alive.
God has us. Even though we're moms now, and we hold our little ones, God is still holding us. Giving us strength and wisdom. We just have to take a second and ask for it. Which I understand is hard. There's something about becoming a mom and not wanting to ask for help.
But He's got the answers.
That's right. Because I, your God,
have a firm grip on you and I'm not letting go.
I'm telling you, 'Don't panic.
I'm right here to help you.'
-Isaiah 41:13 MSG
Mama. Hear that.
He isn't letting go, and He's right here to help.
Your 'job' as a mother counts. You're the who God picked, long before you were even born, to be their mama.
While He was creating the earth and placing each star into the sky…He already knew you'd be that baby's mama.
So here's to being a mom. Here's to not having any idea what we're doing, but doing it the best anyways.