Christmas cards have always been my thing. Send out my adorable family for everyone to *hopefully* hang on their fridge, yes please. See my cute baby and mini horse dog? Without a doubt.
But not this year. I know everyone's been waiting on pins and needles for it, but we're a no go this year.
I've decided that I'm not going to stress over anymore. So if you've been patiently waiting for my Christmas card, here it is: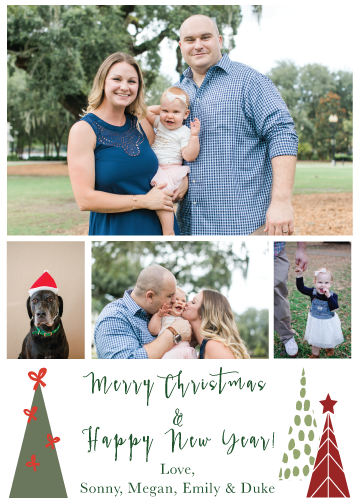 Plus, now I can tell you all about our year!
*Emily turned ONE! We had the most amazing Sesame Street themed party, and as I type this I realize I never blogged about her party. Whoops. It's true what they say, it goes by too quickly. How she's already one, I have no idea. But I will say that the older she gets, the more fun she is. She's my little best friend who I get to hang out with every day.
*We took Em to Disney for the first time! This was obviously more for mommy than Em since she really had no idea where we were, but you guys. Taking your tiny human to the happiest place on earth is the best thing ever.
*Emily got dedicated to the Lord! The day after she turned one! I wrote a blog about it, you can read that here.
*We learned that Emmy will have another cousin…a BOY! We can't wait to meet Mikey in February!
*Emily had her first trip to the emergency room when mommy gave her eggs and she had an allergic reaction to them. Well done, mom.
*Em took her first steps. Every parent I talked to told me to wait for her to walk, don't rush it. But ya'll. I couldn't wait for her to walk! Is it more exhausting, maybe, but watching her walk around like a drunken old man is the best thing ever.
*We all experience the first actual hurricane to hit Central Florida in years. It was a big storm by the time it hit, so thank the Lord for that. But we evacuated to a hotel near Disney, and Em seemed to enjoy her min-vaca.
*EM GOT TO SEE CLEVELAND WIN A CHAMPIONSHIP! Still riding that high cloud.
*Em saw the Easter Bunny for the first time, went great. Saw Santa for the second time, still not a fan.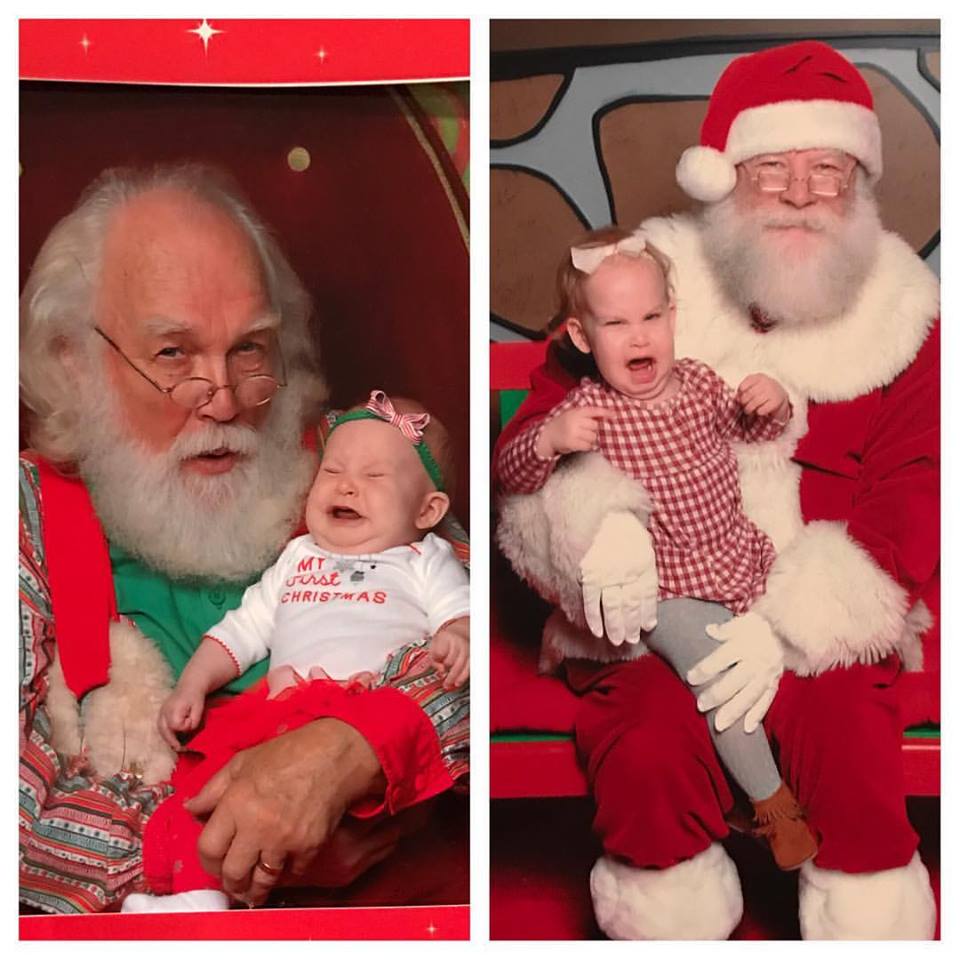 Ok so yes, all of that has to do with Em.
But Sonny has had an amazing year with his business and we are so proud of all the work he's done. And me…I'm still trying to figure out how I got so lucky to live this life.
Wishing you and yours the most wonderful Christmas, and a very Happy New Year.