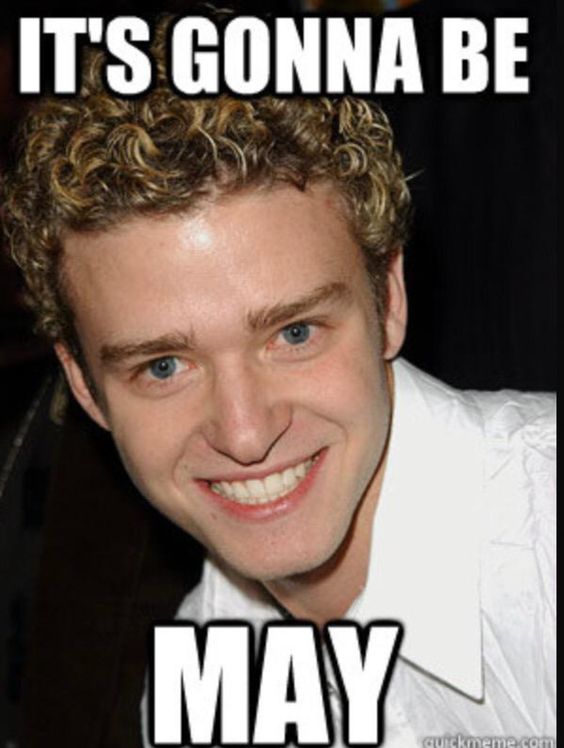 this will never not be funny.
I'm super excited to set some goals this month. A couple weeks ago after seeing and scrolling past picture after picture of Lara Casey's power sheets, I decided to take the plunge…again.
I got the power sheets years ago, but they didn't really work for me. I had a hard time using them, so I figured that was that.
Wrong.
I am so happy I gave them another chance because it's helped me immensely with getting back on track. I'm sure there's a blog coming on the whole power sheets process, but for now.
Here's my May goals.
+Get the new Megan Elizabeth Photography up and running
Can't. Explain. How. Excited. I am for this! Also can't give away any details.
+Find a daily routine with Jesus
As mentioned previously, Em's back to actually sleeping (PRAISE GOD) so I'm trying to figure out what time of day works best to get with God. Before she gets up? Ya'll I'm such a sleeper. It's a work in progress.
+Write out a cleaning schedule
Figuring out what days to vacuum, or what days to do laundry would be helpful. Right now it's kind of a "that looks super messy, I should clean it" thing.
+Plan a family vacation
This one REALLY fires me up. Also have no idea on where to go. We live in Orlando, the hub of all vacations. But we're thinking something different. And yes, we're away she's only 1 and a half and won't remember it, but we will! Any suggestions are super welcome!
+Get back to meal planning and eating out less
I do not even want to know what our Uber Eats bill has been these last two months. Nope.
+Give social media free weekends a try
Hi, my name is Megan and I'm on my phone too much.
Baby steps here. But something has to change.
What are your May goals?